The hospital sector industry includes all health facilities (clinics, hospitals, retirement homes) likely to offer Wi-Fi to their patients. Discover, in a non-exhaustive way, how the ADIPSYS solutions answer the specific needs of the stores, what benefits are derived from them as well as examples of applications.
Optimize the communication between the care teams in order to avoid any loss of medical information concerning a patient
Get a better knowledge of the patients (reason for their arrival, flow, waiting time, health condition)
Being able to survey patients on the quality of services
Give modern medical tools connected to Wi-Fi to health care staff
Make the patient's stay more pleasant
Ensure medical confidentiality in the collection, analysis and exchange of patient data thanks to Hotspot Manager
With Logview, ensure legal compliance: Hadopi law, anti-terrorism decree, RGPD law
Improve the image and attractiveness of your health facility
Ensure optimal, effective and real-time patient medical follow-up in all buildings
Develop the knowledge of your patients (reason for their arrival, satisfaction rate on the services of the institution) and improve the services (reduced waiting time, better distribution of the nursing staff between the services)
Greatly improve the stay of your patients
Protect your patients from malicious or inappropriate content with DNS Protect.This solution allows you to adopt a special web filtering policy for pediatric services
The login portal can fill a satisfaction forms on the login portal

Your patients can continue to communicate with their family via videoconference, outside of visiting hours
Your patients diversify their occupation (online game, streaming video, etc.)
Communicate waiting times to emergencies directly through the Wi-Fi Connection Portal.
Measure patients number and average waiting time by collecting user login data
Give medical staff the opportunity to work with tools connected to Wi-Fi (robots, augmented reality)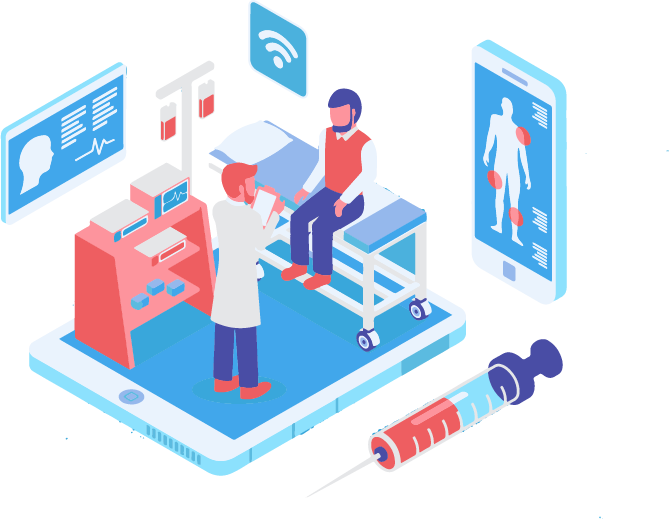 Did you know ?
We give you the opportunity to test Hotspot Manager for free for several weeks so that you can see all the benefits. To do this, simply click on Free Trial.