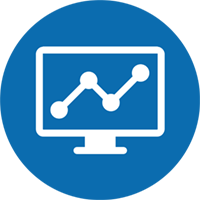 Create captive portals compliant with Hotspots legislation and collect data from Wi-Fi users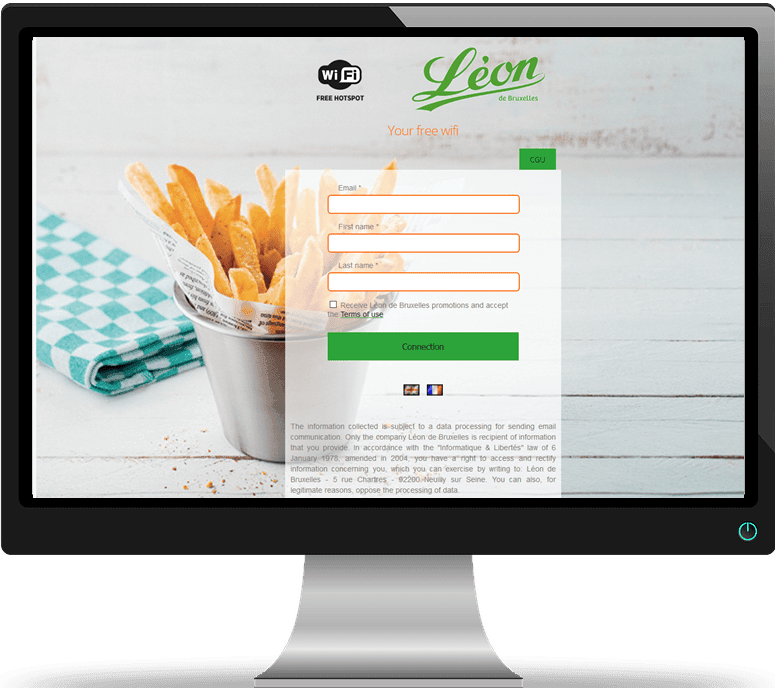 The solution to be compliant with Wi-Fi Hotspots legislation
Hotspot Manager is a 100% software tool. This intuitive and scalable tool is easy to reach everywhere from any web browser.
Hosting can be done at ADIPSYS, at the integrating operator or at the end customer himself.
It does not require the addition of hardware since it is directly configured with the Wi-Fi access controller.
It allows to create rich and custom captive portals compliant with Wi-Fi Hotspot legislation (GDPR): Hotspot Manager collects a lot of data that can be exploited later.
Make management of Wi-Fi Hotspots the easiest
Hotspot Manager is made for management of Wi-Fi Hotspots. Hotspot Manager will delight integrators and operators by offering them a centralized and remote management of their Hotspot Wi-Fi clients and without adding material.
Create your Wi-Fi Hotspots, set them up, enrich them in a few clicks.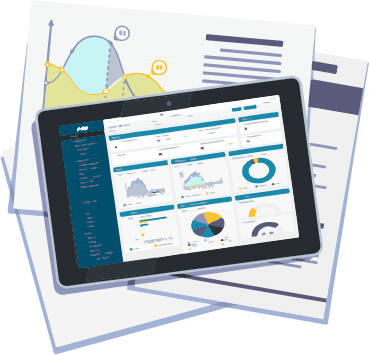 Give Wi-Fi users a unique experience
The captive portal can offer various tools / contents such as menus (restaurants), satisfaction surveys (city, stores and hospital sector), a map of services (hotels), plans (businesses, schools, stores). The provision of these tools brings an unique experience to the Wi-Fi user.
Hotspot Manager allows the use of an optional content distribution service (text, image, video) adapted to the operating context of the Hotspot. Learn more about Studio
Hotspot Manager collects data from Wi-Fi users. This data enriches your CRM. It also offers Wi-Fi users a personalized experience.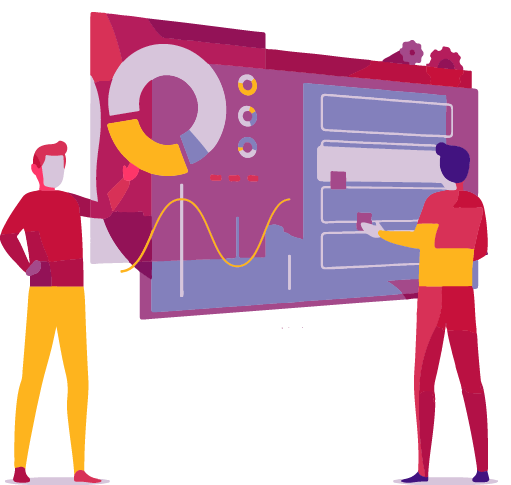 The mission of Hotspot Manager: to meet your needs
Operators and Integrators
Centralized management of all your Wi-Fi Hotspot clients thanks to the Hotspot Manager platform
Different levels of administration of Wi-Fi Hotspots for you and your clients
Hotspot Manager is directly connected to the access controller without adding additional hardware on site
Choice of hosting: choose to have Hotspot Manager hosted by ADIPSYS or hosted in your own server
Sold in white label
Compatible with as many Wi-Fi controlers' builders as possible
High availability on demand
Reactive and available technical support located in France (Sophia Antipolis)
Technical and marketing documentation available online
Technical training adapted to your profil
Pricing at the Wi-Fi Access Point and duration
Compliance with GDPR and applicable Wi-Fi Hotspots legislation
Securing the data of your clients
Creation of personalized captive portals. They are ergonomic and adapted to any type of device (phone, tablet, computer)
Choice of authentication methods (social networks, email address, free access, coupon, etc.)
Hotspot Manager allows you to associate an offer with your Wi-Fi: charged, free, freemium, limited access depending on connection time, bandwidth or number of devices connected, etc.
Collection of user data (email address, last name, first name, etc.) to enrich your CRM
Automated reports of Wi-Fi usage and user behavior
Exports collected data to Mailchimp and Mailjet to send targeted communication
Increase customer/visitors satisfaction, commitment and loyalty
The benefits of Hotspot Manager
Enhance your Wi-Fi through many mechanisms: better knowledge of visitors, paid access, dissemination of advertising for a third party.
Better customer knowledge
Get the best knowledge of your clients/Wi-Fi users thanks to data collection and its analysis.
Centralized Administration
As integrator or operator, save time by managing all Wi-Fi hotspots of your clients on a single platform. No risk of loosing the collected data because they are stored in the cloud.
Compatible with most Wi-Fi controler
Our solutions are compatible with most builders of Wi-Fi controlers
Our solutions require no installation of additional hardware