Wi-Fi enterprise and security: how to secure your Wi-Fi Corporate?
These days, Wi-Fi security is a particularly important issue for businesses. According to The Tribune, 2022 is a record-breaking year with ransomware. Not to mention other attacks by hackers.
The increasing use of connected devices (laptops, mobiles, TVs, watches) has led us to use Wi-Fi more and more, in most sectors.
It is more necessary than ever to provide effective protection for Wi-Fi, especially on Enterprise Wi-Fi!
What are the consequences of a hacking for a company?
Theft of company, customer and partner data.
Quantifiable, unmeasurable loss of money is also expected:
If there is a ransomware paid by the organization,
The impact on its reputation,
A hacked company can have a very bad image.
Lack of reliability, negligence, vulnerability, incompetence…
All this can lead to a loss of trust from customers, employees, and many business opportunities.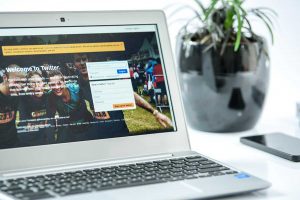 Set up a Guest Wi-Fi network and a Corporate Wi-Fi network.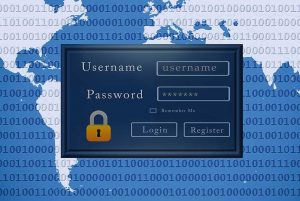 Corporate is a network created exclusively for the company, in parallel with the network set up for guests.
In this way, it is possible to restrict access to important information, redirecting external connections to the Guest Wi-Fi.
It is also possible to restrict browsing to certain sites and at specific times.
If you use a captive portal solution with Guest Wi-Fi, you can force a connection with different credentials per user.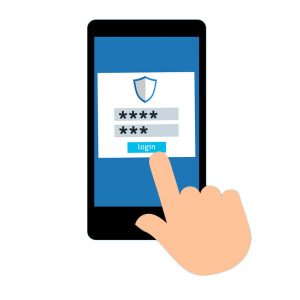 There are several good practices to adopt, recommended in particular by compufirst.com:
1. Limit access
Do not allow access points to be created freely in the facility. You will avoid exposing your Wi-Fi data to outside individuals.
2. Narrow the scope of your access points
Your Wi-Fi network should cover the areas intended for your employees, and not extend beyond the walls of your buildings.
To do this, position the points towards the center of the areas of use.
3. Set up a firewall
The use of a firewall to bring the benefits of VPN, in addition to additional protection.
4. Use sharing for files
If you have Wi-Fi protection in place for your entire building, you can choose to share files between computers connected to the corporate network.
5. No credentials should be shared
No one should share their passwords, logins, and other credentials. Not with family, and certainly not with friends!
6. Use Wi-Fi cards and encryption keys.
These types of cards and keys allow you to use Wi-Fi only with this medium. Of course, they should not be shared.
There are several protocols for keys, such as WEP, WPA and WPA2.
The most reliable protocol is WPA2, with data encryption, server authentication and AES encryption.
Other actions to secure a Wi-Fi terminal
The Service Set Identifier must remain secret. Each hotspot has an SSID that is exposed to people who can connect outside the building. You can configure the routers to change the SSID names to a more complex version. Then choose not to display these names among the connecting networks.
This is especially relevant if you use fixed workstations and machines connected to the network.
For computers, also select (in the router configuration) filtering for MAC addresses.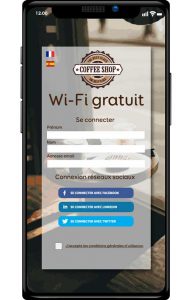 Secure and deploy the potential of your Wi-Fi network with our solutions!
The ADIPSYS team offers CLOUD solutions for established businesses in many sectors:
HOTSPOT MANAGER: easily manage kiosks from a simple access point and enhance your Wi-Fi network to attract more users.
LOGVIEW: Evolve to on-demand storage and analysis of multi-source logs. This analysis is used to refine your knowledge of users connected to your company's Wi-Fi.
DNS PROTECT: protect Wi-Fi and users by preventing access to content deemed to be at risk.
STUDIO: the solution for communicating and creating content through an intuitive interface. Use the data obtained through the captive portal to promote your products and services.
Our operator and integrator partners allow you to take advantage of our solutions with a simple, protected system adapted to your company, in the Sales, Hotel and Restaurant, Transport, Education, Health and Community industries.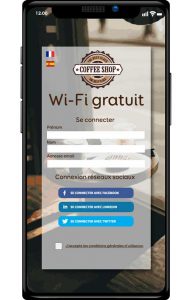 Did you like this article? Read new articles every week on our LinkedIn page. Follow us to stay up to date with the latest trends in the Wi-Fi hotspot market and click on the logo below to follow us.
Did you like this article? Read new articles every week on our LinkedIn page. Follow us to stay up to date with the latest trends in the Wi-Fi hotspot market and click on the logo below to follow us.