Choose a captive portal to secure your Wi-Fi network
As we explained you in the infographic and the first article : How to secure a public Wi-Fi, there is a risk of being hacked by connecting to an unsecured public Wi-Fi network. In almost every business, employees connect to Wi-Fi with their own devices (phone, computer, tablet, etc.). If the network is not secure, they can endanger the confidential data of the company.
Hotspot Manager, the solution to secure your Wi-Fi network
ADIPSYS has developed several solutions aiming, among other things, to secure the Wi-Fi network via the creation of a captive portal. As a reminder, a captive portal is a page that appears to users wishing to connect to Wi-Fi. A captive portal can be understood as a concierge and a customs of the Wi-Fi network. Indeed, if the user is new, he will have to introduce himself (by filling his surname, first name and email address for example). If the user already has an account, the captive portal will act like customs by asking him his login and password. The captive portals created by the solution HOTSPOT MANAGER are highly secure because they are in HTTPS (HyperText Transfer Protocol Secure).
The captive portal: an armored door
When a user tries to access the Internet for the first time, the captive portal receives its connection request through an internet routing and gives him the opportunity to login in order to connect to the Wi-Fi. This authentication request is made via a web page stored locally on the captive portal through the http server. This allows any computer with a web browser and Wifi access to connect to the Wi-Fi. The connection to the server is secured by SSL with the HTTPS protocol which guarantees the inviolability of the transaction. Thus all user can not be hacked. Login credentials are stored in a database that is hosted locally or on a remote server. Once the user is authenticated, the firewall rules are modified and he can use Wi-Fi for a duration fixed by the administrator. At the end of the fixed duration, the user will be asked again for his login credentials in order to open a new session.
Secure the Wi-Fi to protect users during their navigation
Secure the Wi-Fi network is not just about protecting users from potential hackers. It also consists of protecting them from inappropriate content (pornography, violent content, etc.). ADIPSYS created the DNS PROTECT solution to deploy a customized filtering policy. Thus, users will be able to surf safely on the network, without risk of falling on shocking content.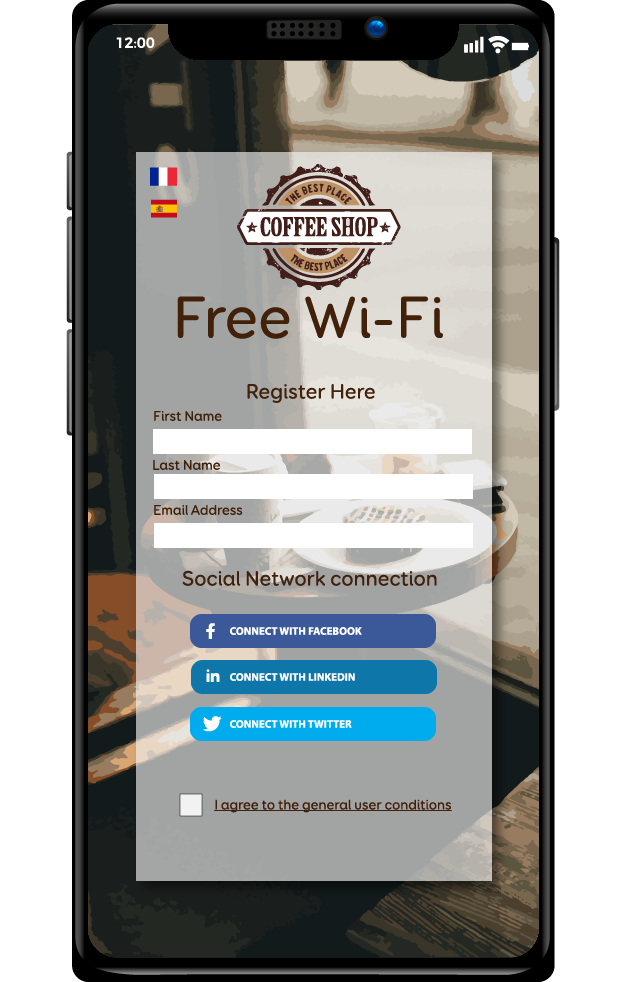 Did you like this article ? Read more article every week on our Linkedin page. Follow us to get information about Wi-Fi Hotspot Market. Click on the logo bellow to follow us.