Wi-Fi: 4 ways to develop customer experience in store
Example 1: Offering a Wi-Fi connection is satisfying a primary need of the consumer
If Maslow were still alive, he would say, Wi-Fi is now part of the primary needs of man. Moreover some people place it even before the physiological needs (eat, breathe, sleep, etc.).
First of all offering a public Wi-Fi connection to your visitors helps meet their expectations. The visitor is actually connected permanently. Thus, each place where it moves must respond to this need for hyper connectivity. The Wi-Fi available in store will be even more essential that it will suffer from very bad coverage 3G or 4G. What will this Wi-Fi connection be for?
Analyze the products available to him
The 2019 consumer is omnichannel. In other words, when he enters in a store, he will not only look at the products physically present before his eyes. Indeed, he goes further by comparing prices with products referenced on the internet, by checking the availability of such a product out of stock online, by reading notices, etc.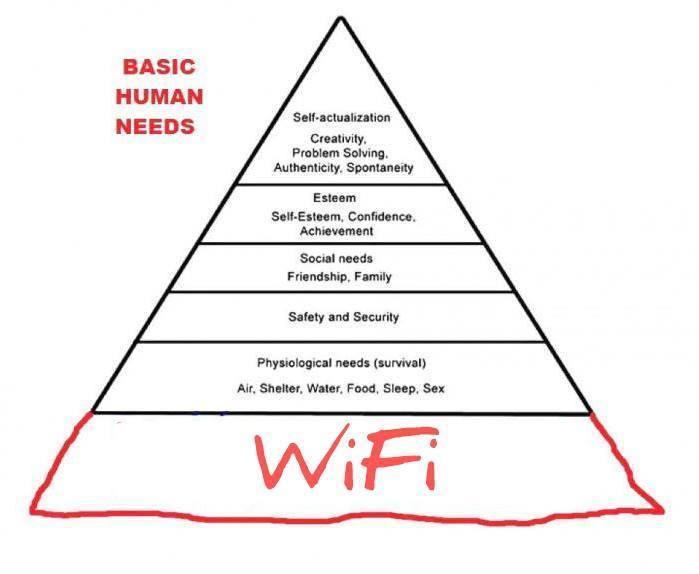 Share his experience and show all his followers how fun his life is
44% of the inhabitants of this planet are present on social networks. Then, the consumer can film the shop, his purchases, ask the real-time opinion to his followers through a live or an Instagram survey. As a result, by communicating in this way, the visitor becomes, unintentionally, ambassador of the brand. Any communication from a visitor is good to take, whether good or bad. Indeed, if it communicates in a beneficial way, it is good since it is a 100% free communication for the brand. On the contrary, if it communicates in a negative way, it allows the brand to raise certain points of vigilance on which it will rely in its improvement strategy.
Download the dedicated application of the brand
For example, the consumer can directly order his menu via the McDonald's app at the restaurant, to avoid queuing. Dedicated applications are a real boon to brands, as they are a media through which they can communicate.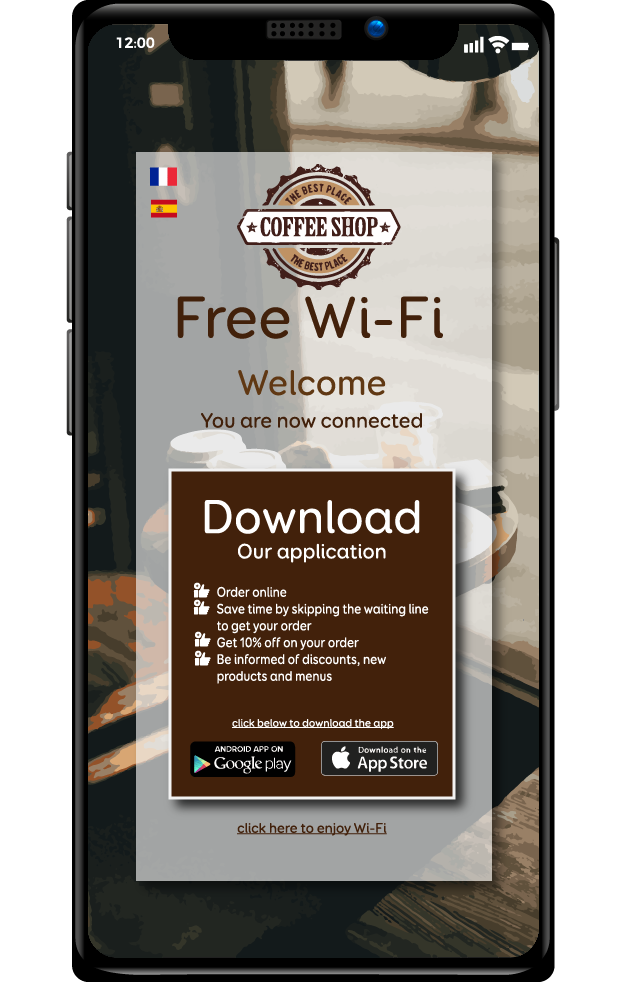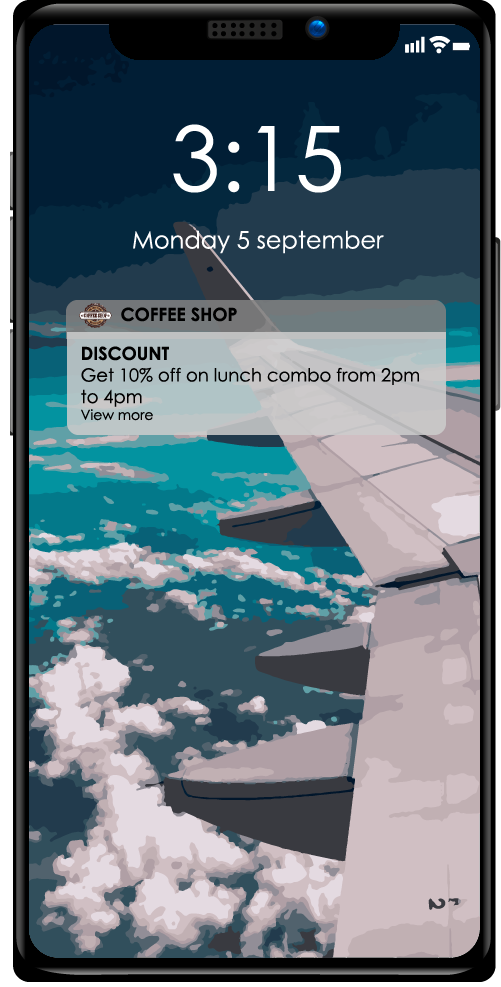 Once out of the restaurant, the consumer will be able to receive notification (provided that he has activated this feature) with information on new menus, etc.
Example 2: Wi-Fi will be used as a data vacuum
To be able to connect to the public Wi-Fi of a store, the visitor will see a page like the one you can see on the right. This is called a captive portal. Then the visitor has two possibilities: He can connect to Wi-Fi by entering his first name, name and email address or he can connect through one of its social networks: Facebook, Linkedin or Twitter.
At ADIPSYS we have developed a tool that can create custom captive portals like this one. This tool is also able to collect and analyze all data entered by visitors. This tool is called Hotspot Manager. Hotspot Manager allows you to have a fine knowledge of the identity of Wi-Fi users (gender, age, etc.) and their habits (purchases made, time spent in the shop, in the booth). fitting, crating, etc.). As a result, this knowledge of Wi-Fi users will allow the brand to broadcast ultra-targeted which will be much more impactful than a mass communication. As a result, this communication can more effectively attract consumers, so more inclined to buy.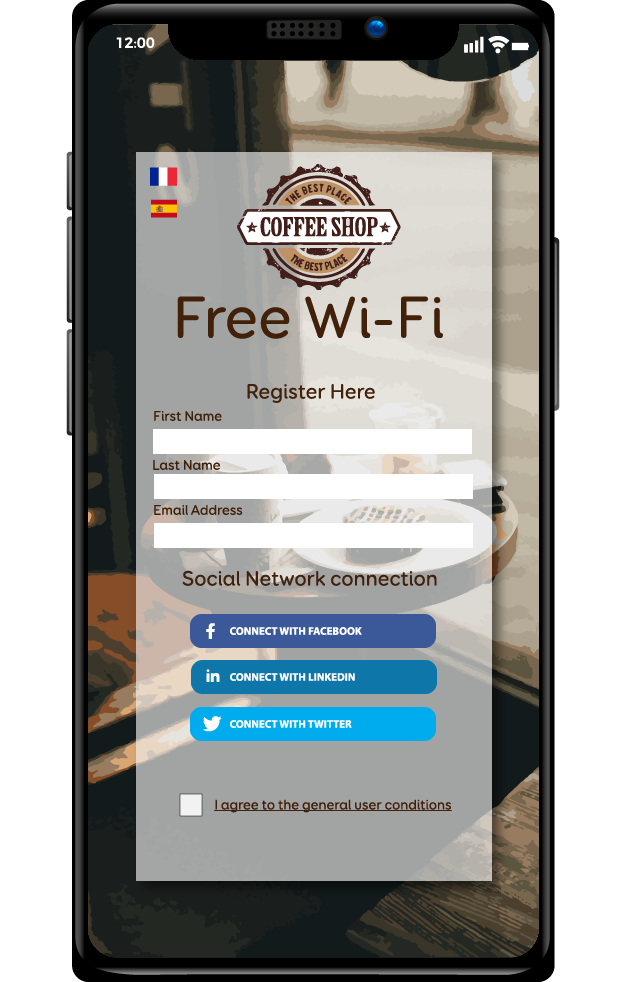 Example 3: Wi-Fi will serve as a communication tool
When connected, interactive content is broadcast to the visitor. Thanks to the data collected previously, it is now possible to broadcast a personalized communication for each visitor. For example, in a clothing store, it is easy to broadcast a communication about handbags to women, while a communication about ties will be broadcast to men. This communication will play the role of commercial showcase by putting the light on this or that product / service. Being targeted and personalized, it will appeal more effectively to the consumer, who is more inclined to buy.
But the communication with the consumer does not stop at the exit of the store. Thanks to the information collected on the consumer (email address, purchases made, etc.), the brand can also send him the following month a newsletter inviting him to return to the store to enjoy a special offer corresponding to his tastes and habits.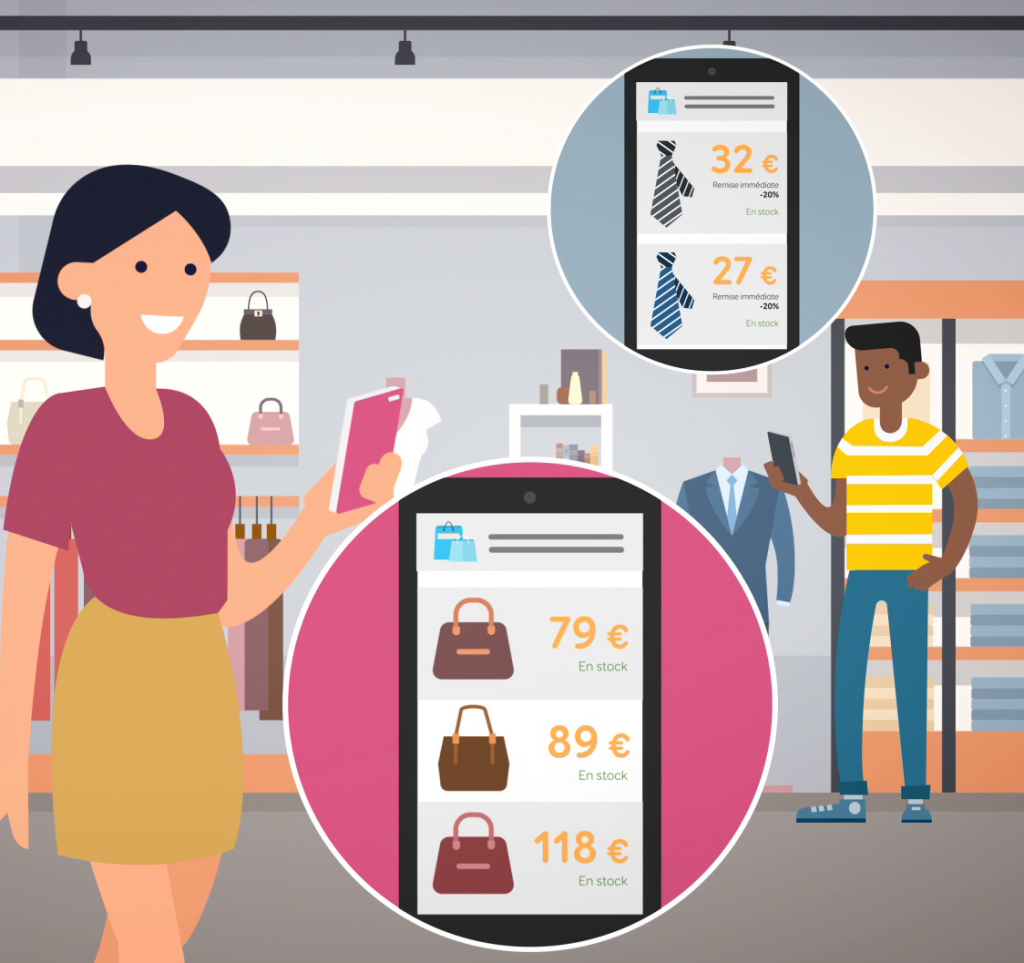 Example 4: Wi-Fi will make you money
Providing a public Wi-Fi connection does not necessarily mean it will be free. It is actually possible to make it pay, or freemium. This is all the more relevant as the store is on a black spot where 3G and 4G coverage is almost zero. The consumer, then suffering from the lack of Wi-Fi, will probably be willing to pay for access to the internet. The fees then related to the Wi-Fi in store will be reimbursed by the payments made by the consumer.
Did you like this article ? Read more article every week on our Linkedin page. Follow us to get information about Wi-Fi Hotspot Market. Click on the logo bellow to follow us.