Frequently asked questions
How to use it ? ADIPSYS indirectly sells its solutions (BtoBtoB). We actually sells our solutions to a network of integrators, operators and distributors. Then they will sell our solutions to end users which are for example hotel owners, city representative, CIO, school director, etc.
Starting from this premise, we understood that the questions asked by an operator are not the same as those asked by an integrator. We also realized that the needs of an integrator/operator are also different from the ones asked by a distributor. Thus we have developed this very detailed FAQ in which you will find :
The specific answers to the questions of your expertise and industry.
We have also developed a lexicon allowing you to understand our technical jargon.
In addition, we have added questions about our solutions (functionality, compatibility, price, free trial, training, hosting, set up, support).
Finally, in the context of the multiplication of laws concerning Hotspot Wi-Fi, we have also written a specific insert to answer your questions about the subject.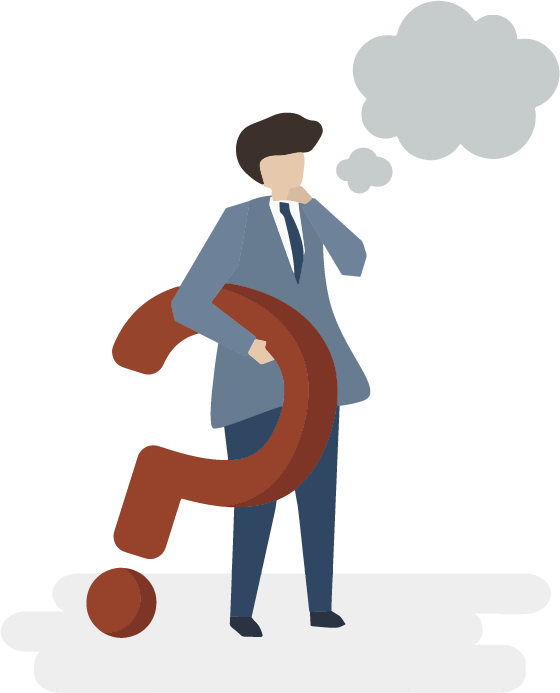 Integrators
We know that, as integrators, you are deploying infrastructures at multiple clients and you need a software and online solution accessible from all browser. Thanks to this solution, you could remotely and centrally manage all the hotspots you have deployed. This solutions should be compatible with almost all builders of Wi-Fi terminals of the market in order to take into account all the different technologies. Moreover this solution should be 100% software without any hardware to install in the establishment of your clients. This will significantly reduce the risks or breakdown and will save you valuable time. Great new ! Our solution meet all your expectations !
Yes, we work with integrators who then resell our solutions to their clients. Their clients are hotel restaurant, shops, malls, hospitals, schools, cities, companies, etc. We invite you to click on operators / integrators, to see which integrators trust us
Site manager
Today more and more establishments offer free public Wi-Fi. Indeed, if your establishment is in a zone where the 4G is good, your users will prefer to use their 4G rather than paying to enjoy your charged Wi-Fi. On the other hand, you can choose to offer a charged Wi-Fi if your establishment is in a black spot, or an area where 3G and 4G are nearly non-existent. Your users will have no choice but to pay for Wi-Fi if they want to go on the internet. Finally, you can also choose to offer free access up to a certain limit. the user will then have to pay.
Traditionally, we do not go in for direct selling. In fact we work in BtoBtoC. We go through a network of integrators, operators and distributors to sell our solutions. We invite you to contact our sales team so that we can redirect you to the most appropriate integrators / operators given your project. You can, if you wish, directly contact one of our clients among operators / integrators / resellers, listed in the category "partner" in the main menu
Wi-Fi Hotspots and legislation
Access Controller Compatibility
Free trial
You can test the solution Hotspot Manager for free during 1 month. Click on free trial, fill out the form, we will get back to you within 24 hours. If you want to test the other solution, please contact us.
Training
Yes. Depending on the chosen offer, we train you in the various features of the platform. In constant innovation process, we inform our partners of the updates and new features of our solutions.
Log in to your account if you already have a login and password. If you are new, create an account. A sales will come back to you within 24 hours to give you access to technical documentations
Price
We rely on a simple pricing model of ADIPSYS solutions.
Our pricing depends on the number of Wi-Fi terminals (and not the number of connections of your users).
In addition, our pricing depends on the type of hosting you choose. You can choose to host the solutions in your server. You can also choose that we will host the solutions for you.
By subscribing to Hotspot Manager, DNS Protect or Studio, you will have to pay (regardless of the type of hosting chosen):
A license that you only pay once. This licence depends on the number of Wi-Fi terminals that you have in your establishment, as well as the duration of your commitment (from 3 months to 5 years).
Your monthly variable costs based on the number of terminals you installed in your building. We charge you in the quarter or semester.
In addition, if you decide to host our solutions on your own server, we will charge you a training that will make you 100% autonomous.
We will also charge you for renewing your maintenance every year.
For Logview, please consult us.
Support
You can contact support via your account, or by going to the bottom of our website and clicking on contact technical support.
Yes, ADIPSYS can count on a technical highly qualified support, available to answer all your questions in term of set up, compatibility or configuration. It is located in Sophia Antipolis, and is reachable from 9am to 12am and 2pm to 5:30pm from Monday to Friday. Depending on the type of hosting chosen, our support will provide a number of services such as set up, updates, supervision and security of our solutions.