Frequently asked questions
How to use it ? ADIPSYS indirectly sells its solutions (BtoBtoB). We actually sells our solutions to a network of integrators, operators and distributors. Then they will sell our solutions to end users which are for example hotel owners, city representative, CIO, school director, etc.
Starting from this premise, we understood that the questions asked by an operator are not the same as those asked by an integrator. We also realized that the needs of an integrator/operator are also different from the ones asked by a distributor. Thus we have developed this very detailed FAQ in which you will find :
The specific answers to the questions of your expertise and industry.
We have also developed a lexicon allowing you to understand our technical jargon.
In addition, we have added questions about our solutions (functionality, compatibility, price, free trial, training, hosting, set up, support).
Finally, in the context of the multiplication of laws concerning Hotspot Wi-Fi, we have also written a specific insert to answer your questions about the subject.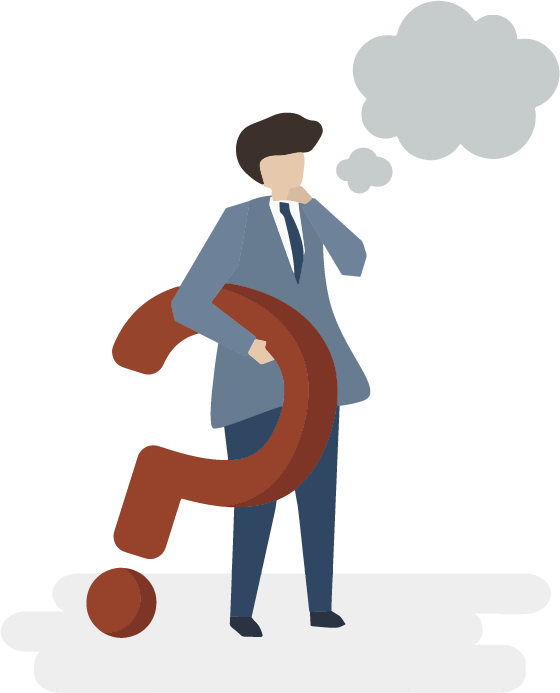 Functionalities
Yes, some solutions can be sold separately. Hotspot Manager and DNS protect can operate independently. This means that you can only subscribe to Hotspot Manager or DNS Protect, without the need for other options. Logview and Studio are currently Hotspot Manager's options, which means that they require Hotspot Manager to work.
Yes, the user will be directly reconnected to the Wi-Fi without having to re-fill the fields on the captive portal. We provide users with an option to directly reconnect their device to the Wi-Fi network without having to re-fill the fields on the captive portal. This is very important especially in companies where employees have to connect with their personal mobile phone to the Wi-Fi professional network. Employees can then enjoy secure Wi-Fi day after day without having to waste time on the captive portal.
We offer you a very wide choice of authentication modes to put on the captive portal:
free access without information request
free access with information request
authentication via social networks
authentication via MAC address of the terminal
account created by the user
account created by the administrator
coupon and sponsorship
Each of these authentication modes collects specific and different user data. Some authentication methods are better suited to certain industries (business, retail, etc.). We made a chart explaining what types of data could be collected via each of these authentication modes. We invite you to read these sheets from your account. No account yet? Registrate now!
Our solution can tolerate an unlimited number of sessions, provided that you have deployed a significant number of Wi-Fi terminals on your site.
This means that an unlimited number of users can potentialy be able to take advantage of your Wi-Fi connection.
For your information, it takes between 15 and 20 devices can be connected to a Wi-Fi terminal.
Then, for example, If your project is to offer public Wi-Fi to 10,000 people, our solutions are perfectly capable of doing it. You will have to deploy on your site at least 500 Wi-Fi terminals (10 000/20 = 500).
For your information, we will charge you the number of terminals that you have installed in your establishment. Some competitors charge the number of connections. Our model offers valuable flexibility, particularly appreciated during events where the precise number of Wi-Fi connections that will take place, remains unclear.
A lot of social connectors can be integrated in the captive portal. We offer authentication via Facebook, LinkedIn and Twitter. The data collected will be different depending on the authentication mode chosen. For more information, we invite you to consult the documentation in your account. No account yet? Create one to access the documentation!
Yes. If you decide to charge your Wi-Fi, your users can pay by using their credit card or pay via Paypal.
Depending on the subscribed offer, you could put your logo on our solutions. It is the case for the WISP offer.
The captive portal is available in as many languages ​​as you wish. However, translations are not done automatically. Thus, you can have a captive portal in the language of your choice provided you translate your content yourself.
Yes. You can manually export the data in CSV or PDF file. You can also set up an automated export.
It is not possible to send emailings and newsletters directly with Hotspot Manager. But Hotspot Manager is actually connected with Mailchimp/Mailjet. Then you can directly export in Mailchimp/Mailjet, the contacts of the users of your Wi-Fi, in order to send them newsletters or emailings.
Depending on the subscribed offer (WISP), you could manage an unlimited number of clients on your platform.
Because we based our pricing on the number of Wi-Fi terminals, if your Wi-Fi terminals' number increase a lot, we may have changed of bracket. We will not ask you to pay another licence. You will only have to pay the price difference between the old license and the new one corresponding to the new number of Wi-Fi terminals. In addition, we will pay back you the prorated maintenance fees you already paid for the old license.
We offer licenses of 3 months, 12 months, 24 months, 36 months, 48 ​​months and 60 months.